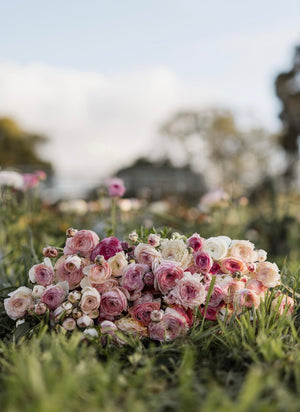 Sympathy Flowers
---
To send sympathy flowers, please select from the collection below or choose from our main flower gift bouquet page.
Please feel free to make requests in the notes when you check out and to let us know the flowers are to express your sympathy. 
For funeral flowers, please contact us directly by phone (0415223173) or email rebecca@starlingflowers.com.au.  We specialise in making funeral flowers that are a bit special. Whether you'd like to include flowers from the person's garden, feature special flowers or make it as simple, wild, lush, or tidy as possible, we'll tailor to your requests. We work with all the Funeral Directors in the area.